Keep uptodate on the facebook page https://www.facebook.com/groups/530747275171781
Planning meetings for Bike Week 6-12 June weekly on Thursdays 6.30-7.30
Julie and others made a National Lottery 'Together for the Planet' bid and succeeded in getting a grant of £10,000!
This is to deliver a project within 10 months starting in April 2022.

The Launch will take place at Avenham Park 12-4pm June 12th.

The focus is to increase everyday cycling in Preston. This is to be achieved by supporting access to cycling. We'll also be saving bikes from ending up in landfill.
Plans feature making a film during the project, a Road Show, outreach at Community centres and organising events in collaboration with other organisations.
To find out more or get involved with this new project contact Julie: transport@climateactionpreston.org
The Climate Action Preston Pledge 2021
We wrote to all the candidates of the local elections May 2021, asking them to pledge to make Preston a more cycling-friendly city. To read the letter please click here.
Why Cycle?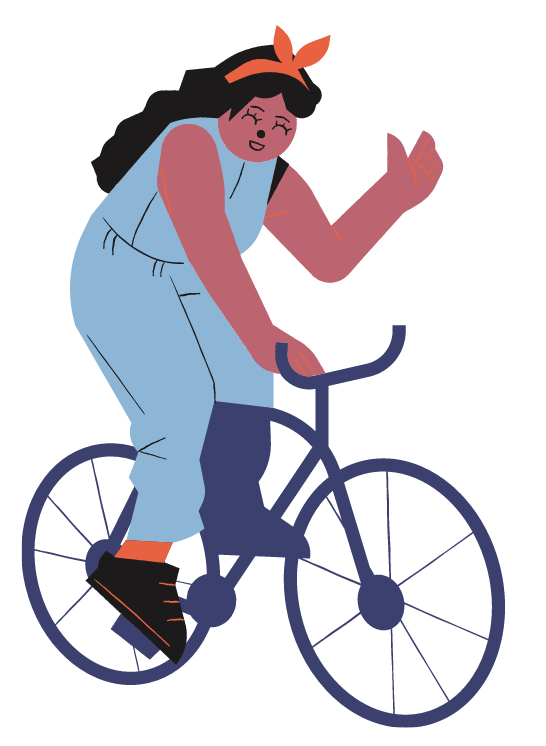 Cars spew out a lot of greenhouse gases. A fifth of that planet-warming pollution happens during journeys less than 5 miles – short journeys that could be made by foot or bike.
Walking and cycling are much healthier than sitting in a car. Even in areas of high air pollution, the benefits of exercise outweigh the risks linked to dirty air. Find out more about air pollution.
How else can I get involved?
Explore and contribute to our interactive map: let us know how you think cycling infrastructure in Preston could be improved.
Our subgroup holds online and in-person meetings. Email Julie to get involved, or if you have any questions: transport@climateactionpreston.org
We recognise that cycling is not for everyone. Perhaps you never learnt or it's a long time since you've ridden a bike. Maybe you have a disability which means cycling isn't an option for you. We'd love to hear from you. How else can we achieve zero carbon transport in Preston? Free cycling workshops? Electric buses and taxis? Lift share schemes? Get in touch and let us know.