Preston Pedals' is a Climate Action Preston project that supports Preston communities to get on their bikes and helps reduce waste by reusing bikes that might otherwise end up in landfill. The project is intended to benefit a wide range of groups including people from low incomes and educationally disadvantaged backgrounds and/or people currently experiencing financial difficulties, women and girls, asylum seekers and refugees, and people from communities experiencing ethnic or racial inequity, discrimination or inequality.
Donate to Preston Pedals
Fix
Come and learn to fix your own or a donated bike at our repair workshops over one or more weeks.
Ride
Join Pedal Away on one of our great parks for a led social ride with trained instructors and increase your confidence on two wheels. Being your own bike or borrow one.
Be Practical
Learn new skills or reskill yourself in basic cycle maintenance so you are able to fix that annoying puncture, check your breaks and the health of your bike
Preston pedals was launched at the National Cycle Week event on Avenham Park on June 12th. See the launch video . Members of the public popped by the gazebos to find out about the project, get some bike maintenance done for free, take part in the Cycling Survey and refer friends to future sessions or getting a bike saved from landfill. Many smoothies were made from fruit kindly donated by Morrisons.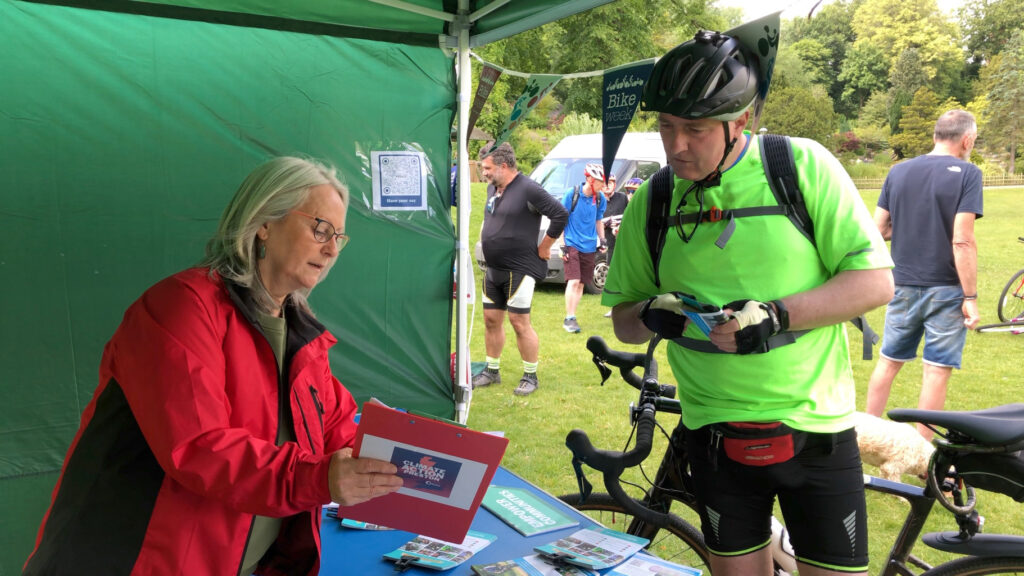 The project is to deliver a project within 10 months starting in April 2022. The focus is to increase everyday cycling in Preston. Plans feature making a film during the project, a Road Show, outreach at Community centres and organising events in collaboration with other organisations.
Funded by National Lottery 'Together for the Planet'
To find out more or get involved with this new project contact Julie: prestonpedals@outlook.com or follow us:
The Climate Action Preston Pledge 2021
We wrote to all the candidates of the local elections May 2021, asking them to pledge to make Preston a more cycling-friendly city. To read the letter please click here.
Why Cycle?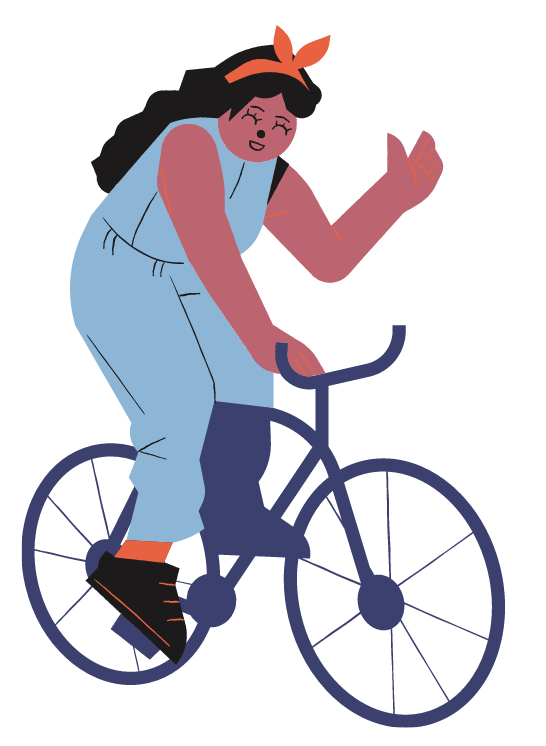 Cars spew out a lot of greenhouse gases. A fifth of that planet-warming pollution happens during journeys less than 5 miles – short journeys that could be made by foot or bike.
Walking and cycling are much healthier than sitting in a car. Even in areas of high air pollution, the benefits of exercise outweigh the risks linked to dirty air. Find out more about air pollution.
How else can I get involved?
Explore and contribute to our interactive map: let us know how you think cycling infrastructure in Preston could be improved.
Our transport subgroup plans to hold online and in-person meetings. Email Julie to get involved in how we can achieve zero carbon transport in Preston, or if you have any questions: transport@climateactionpreston.org